We build strong, trusted relationships with our clients through honest, professional and creative advice, cutting-edge design and craftsmanship focusing on budget-conscious intelligent build solutions.
Working with you we turn your corporate interior dreams into a reality; designed, constructed and carefully thought through to maximize productivity and work requirements while emphasizing your corporate Identity.
'Design can be art. Design can be aesthetics.
Design is so simple. That's why it's so complicated.'
– Paul Rand
DESIGN PROCESS
As experiences and qualified Designer, our methodology and progression when designing your space, is as follows:
DESIGN BRIEF:
discuss requirements
calculating actual space requirements
auditing staff counts
auditing functional requirements
assembly of departments
block planning layouts
PRELIMINARY DESIGN:
photographic
and measure
auditing new / existing furniture requirements
start initial space planning
CONCEPT PLAN
AND DESIGN:
present sample boards
confirm general
style and aesthetic
finalise space planning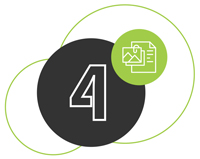 DETAIL DESIGN AND DOCUMENTATION:
documentation for floor and wall finished, services, joinery, partitions and pot plant layouts, etc
showroom visits for furniture and other suppliers
quote comparisons
PROJECT
MANAGEMENT:
place orders
site visits
interior project management